Do Tell! Conversation Card Game
Get beneath the surface with your new favorite card game!
Product details
Do Tell! Conversation Card Game
Vulnerability is the key to connection and Nina Westbrook designed this game to serve as a fun, engaging way to spark meaningful conversation between friends and loved ones as you bond over your exploration of important topics like intimacy, intention, wellness, and self-discovery.
Recommended for ages 17+ 
Best when played by 2 or more players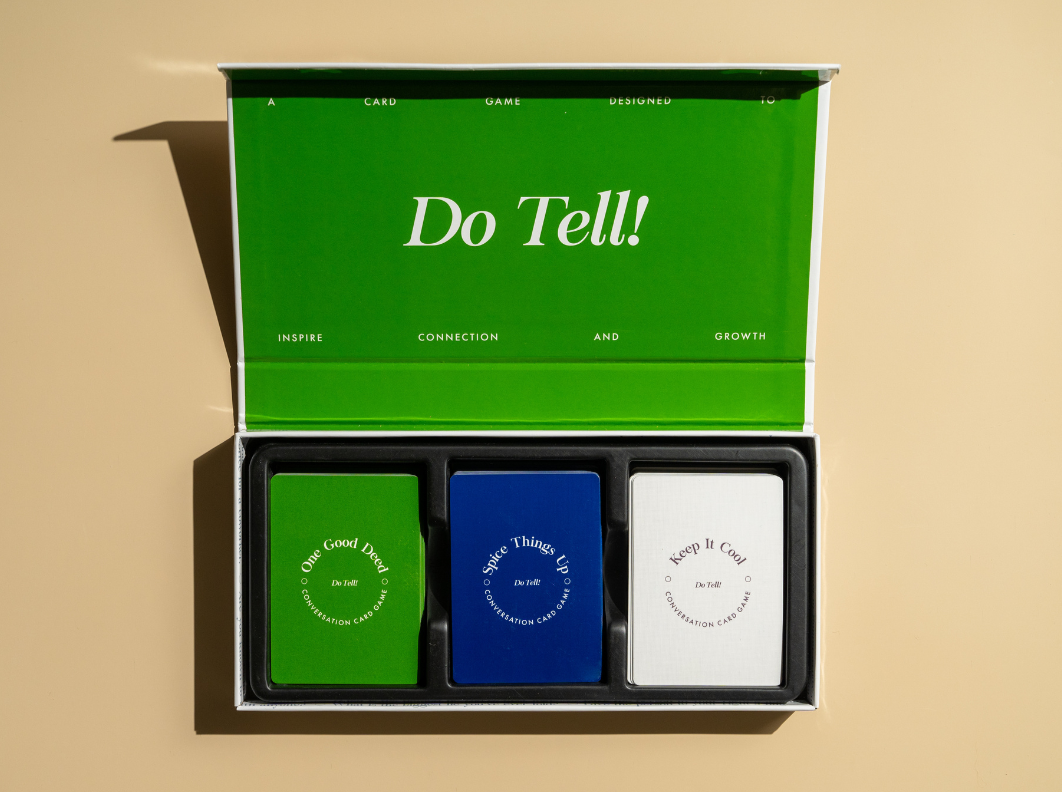 Dimensions

9" x 6" x 1"
10 oz
We tried it and the reactions that were provided amazed and united us as a family

Expression is important, and these cards allow you to do that.

We only got through 5 or 6 cards total but each one sparked different conversations, plenty of laughs, and an all around great dinner.